What's on
LIVE AT THE BEDFORD: HOUSE OF LEMON PRESENTS THE LONDON LEMON SESSIONS
Tonight we have live music from from :
– Your mum's favorite, a roguishly handsome cheeky chap with influences including Jake Bugg, Ben Howard, Arctic Monkeys & The Strokes, the brilliant George Alfie
– The seriously talented Fitt and Walker, a diverse duo specialising in Jazz, Swing, Soul, and Pop.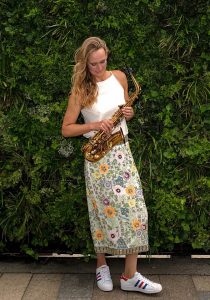 – Sultry, stonkin', stealthy, subtle, screaming… always the tallest player in the room and never anything less than uberglam , our brilliant Saxophonist Heather
– Empire – Lemon's Ultimate Power Pop Trio with some of the smoothest vocals your lucky ears will ever hear.
– Esquire will be bringing some soulful swagger to the night and performing a heartfelt and quintessentially British take on UK & US chart hits.
– Tor Hills will be live with her trio. Tor's voice is sensational – oh what a treat to have her on the lineup! (Shes having a break from her travels singing around the world with artists including Tom Gennan, James Bay & Rod Stewart, and Michael Ball to be with us! )
– House of Lemon's most in-demand act, Dos Tiempos will be bringing their contagious energy, two-man – carnival vibes, and epic tunes to the night. Get ready people. They will create an atmosphere you will never forget.
Doors open at 6:00 pm, Full Bar & Menu Available
BOOK YOUR TICKET
---
House of Lemon will be back at The Bedford in South London showcasing our finest acts and bringing you a wonderful evening of entertainment. Our last showcase in 2019 was a night to remember and we can't wait to be back.
Find out more here!
---
BOOK YOUR TICKET
Sign up for news & offers from Three Cheers Pub Co